Thankfully, you can choose both.
After all, the tomb is empty and our Savior is alive! If ever there were a reason to laugh and cry, this is it. You can make the most of Easter weekend by including your kids in the celebration. Share with them the story of the first Easter. Don't be afraid to get personal—explain why this holiday means so much to you.
Then head to the kitchen for a fun activity that drives home the lesson.
Resurrection Rolls
Large marshmallows, one per child
1 can refrigerated crescent rolls, divided into pre-cut triangles
Melted butter
Cinnamon and sugar, mixed to taste
Preheat your oven as directed on crescent-roll packaging. Give each child a marshmallow. Explain that the marshmallow represents Jesus' body. Read Mark 15:1–39 out loud. We recommend the New International Reader's Version for kids. If your children are of reading age, have them take turns reading the story.
Next, talk about what Jesus went through as he was mocked, beaten, and hung on a cross. Give each child a crescent roll triangle. Explain that the crescent roll represents the tomb. Read John 19:38–42 out loud.
Now instruct your children to roll the marshmallows in the butter and the cinnamon/sugar mixture. Explain that this process represents the spices and linen used to prepare Jesus' body for the burial. Then have each child place the marshmallow in the crescent roll. Wrap crescent roll around the marshmallow and seal completely, symbolizing Jesus' body being closed up in the tomb.
Place the crescent rolls in the oven and bake as directed. Read Matthew 28:1–20 out loud.
While the crescent rolls are baking, ask your children to imagine what it was like for the women who went to visit Jesus' body in the tomb. Talk about the earthquake, the angel who rolled away the stone, the fact that the tomb was empty, and how Jesus met them on the road.
When the crescent rolls are lightly browned, remove them from the oven. Remind your children that the rolls represent the tomb and the marshmallows they placed inside represent Jesus body. As your kids bite into the roll, they'll find that the marshmallow is missing!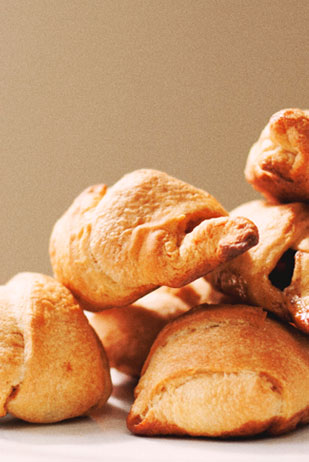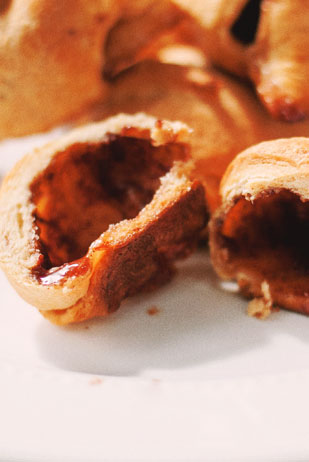 Use this surprise as a reminder that the tomb is empty too. Jesus is alive! Because He lives, we are offered the gift of salvation and the opportunity to live abundantly here on earth. He calls us to spread the good news of His resurrection with the entire world!